About Us
Growing Together is the successful Big Lottery-funded project for young single parents aged 25 or under.
Want FREE CHILDCARE?
Get it while you have fun, meet other parents and learn new skills. Available in Newport, Monmouthshire, Torfaen and Caerphilly.
Charter Housing and single parent charity Gingerbread are working in partnership to provide young single parents with the opportunity to take part in the Growing Together Project. The project offers information, advice and guidance to support parents to make informed choices about their futures, as well as free workshops and fun days aimed at increasing confidence, self esteem and employment skills. We also have a range of practical workshops such as DIY skills, First Aid, Money Saving sessions, Digital Safety, and more. Get in touch to find out what we can do for you…
Lynn Astley-Jones

Project Co-ordinator
Hi, I'm Lynn and I'm the Growing Together Project Co-Ordinator. Want to know more about the project and what we do for young single parents? Get in touch now for all the details.
Call Lyn on 07837 033194

Jane Grayer

Project Co-ordinator
Hi, I'm Jane and I'm the Growing Together Project Co-ordinator. I work with young single parents to help them achieve their goals and organise fun, skills-based, and informative workshops.
Call Jane on - 07817 123577

Phil Savery

Digital Communities Officer
Hi, I'm Phil and I'm the Growing Together Digital Communities Officer. I look after our social media and can also help families stay safe online. Whatever your digital needs I'm happy to help.
Call Phil on - 07788 314855

Tori Roberts-Burt

Engagement Worker
Hi, I'm Tori and I run the 'All About You' course for young single parents as well as providing 121 support. I help parents achieve their personal, education and career goals. How can I help you?
Call Tori on - 07771 333440

You?

Volunteer Roles Available
Would you like to volunteer for the Growing Together project?
We need volunteers to help spread the word to young single parents that Growing Together can help.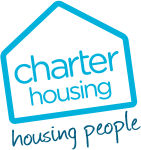 charter housing
We manage nearly 5,000 homes across Newport, Caerphilly, Torfaen and Monmouthshire.
We are committed to providing great service to our tenants, so they can enjoy and benefit from living in our homes. As well as helping to maintain your home, our experienced teams offer a wide range of services including money advice, IT training and parenting support.
We are part of the Pobl Group of companies.
Visit website

Gingerbread
At Gingerbread, we think single parents do a brilliant job. We provide advice and practical support for single parents.
Expert advisers answer our helpline, our website is packed full of useful information and we offer training too.
We also campaign to improve the lives of all single parent families. And because we're a national charity, it's all free.
Visit website

Big Lottery Fund
The Big Lottery Fund is responsible for distributing 40 per cent of all funds raised for good causes (about 11 pence of every pound spent on a Lottery ticket) by the National Lottery – around £670 million last year.
Since June 2004 we have awarded over £6 billion to projects supporting health, education, environment and charitable purposes, from early years intervention to commemorative travel funding for World War Two veterans.
Visit website